September 17, 2012 in Author, Dale Ludwig, Delivery, Facilitation, Greg Owen-Boger, News, Preparation, Presentation, Training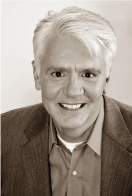 Is it really possible that summer's over and that we'll be heading into the 4th quarter in a couple weeks?
Wow.
If you're like most of our clients, autumn is planning time for next year's training initiatives. We thought we'd help you out and get the conversation started.
Here are some quick thoughts:
For the fourth year in a row, client-site workshop fees are staying the same in 2013.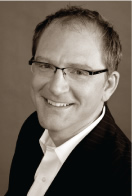 We launched Find Your Focus Video. As you probably know, we have become pretty good at creating eLearning videos. Now we're offering video production and consulting services to our clients who work in the eLearning field. This is no ordinary production service, though. What sets us apart is our on-camera coaching. If you've ever had to be on-camera, you know how challenging it can be. We'll take the mystery out of it for you. Learn more here.
Last year we developed a more robust workshop catalog to better serve our clients. While sessions are always tailored to meet each group's needs, we've made it easier to envision what your sessions might look like.  Think of these descriptions as the starting point for tailoring conversations.
Here are the workshop titles and links to their full descriptions.
Mastering Your Presentations
No-nonsense strategies for presenting and facilitating in today's business environment
Presentation Training for Sales Professionals
Practical skills for facilitating your sales conversations
Speaking with Confidence & Clarity
Fundamental skills for the nervous or novice presenter
Presenting Globally
Getting your message across the cultural gap
Narrative Presentations
Using stories to capture and motivate your audience
Presenting & Training in a Virtual Environment
Adapting your face-to-face skills to the online world
Presentation & Facilitation Skills Training for Trainers
No-nonsense techniques for engaging today's learners
Advanced Meeting Facilitation
Strategies for encouraging participation while controlling the process
Running Effective Meetings
Fundamental skills for beginners
We continue to offer public workshops. We have two-day mastery-level workshops and one-day novice-level workshops. These are excellent options for when you don't have enough people to fill up a class of your own. Click here for details and schedule.
Budget and travel continue to be an obstacle for many. If this is the case for you, check out our eLearning options. Single and multi-user licenses are available
We think that covers the highlights. We look forward to 2013 and helping your presenters and facilitators find their focus, be themselves, only better.
Sincerely,
Dale & Greg
773-455-8855
773-239-2523
by Dale Ludwig, President and Trainer, and Greg Owen-Boger, VP and Trainer, at Turpin Communication