May 13, 2013 in Author, Greg Owen-Boger, Presentation, Talent Development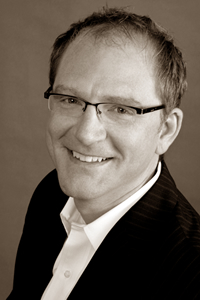 "The beginning of wisdom is to call things by their proper name." Confucius
I've heard this quote used in many contexts. I suppose that's for good reason. What we call things matters.
For example, many types of communication are called "presentations," and that's caused a lot of trouble for business people.
A TED talk is very different from an industry conference breakout session, which is very different from a getting-work-done presentation to your team, which is very different from a sales presentation one might give sitting down across a desk to a single person. Unfortunately, each of these has been called a "presentation."
To muck things up even more, our university system and the Learning & Development industry don't differentiate. They use speechmaking rules and techniques when training for all types of presentations. As you may have read in The Orderly Conversation Blog before, it takes a very different set of skills to plan for and initiate these different types of communication events.
Add all the bad advice and chest thumping over PowerPoint (see this discussion on the ASTD LinkedIn Group) and we have a real mess on our hands.
So, what to do?
Here are my thoughts: Let's agree to name the types of communication events we're talking about. We'll start by figuring out how formal they are and how much interaction is involved. Then we'll figure out what skills and techniques are useful for each.
If it's a one-way communication event without interaction from the audience and a rather high degree of formality, then it's a speech or a lecture.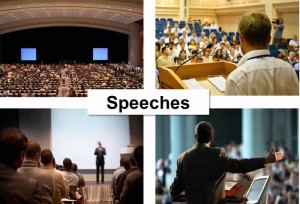 TED talks and keynotes fall into this category. While these events, in order to be effective, need to feel conversational, they actually aren't because there's no real dialogue taking place. The speaker does not react to the audience in a way that changes the course of the speech.
Learning to master speechmaking requires a certain type of training and rehearsal.
On the other hand, if it's a two-way communication event with genuine interaction from the audience, it's a presentation.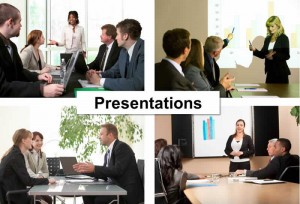 Most getting-business-done presentations fall into this category. They are, of course, prepared but because of their reactive nature, they also zig and zag in response to input from the audience.
Because of the conversational nature of these types of presentations they tend to be informal. The role of the presenter in these situations is similar to that of facilitator.
Learning to master these types of presentations requires a different set of skills. Rather than rehearsing to get it just right, presenters prepare to be flexible and responsive to the individuals in the audience.
The Beginning of Wisdom is to Call Things by their Proper Name
We've found it useful to take it one step further and define business presentations as Orderly Conversations. Orderly because they need to be carefully thought through and prepared. Conversations because they only succeed when a genuine dialogue takes place between speaker and audience. Once presenters are comfortable with both sides of the Orderly Conversation concept, their ability to manage the process is assured.
Dale Ludwig, Turpin's founder, and I are in the process of finalizing our new book entitled "The Orderly Conversation: Business Presentations Redefined."
Our goal is to clear up the confusion so business presenters everywhere will gain a better understanding of what it takes to be an effective communicator.
By Greg Owen-Boger, VP at Turpin Communication and co-author of the upcoming book, "The Orderly Conversation"