January 15, 2009 in Author, Delivering Your Presentation, Delivery, FAQs, Greg Owen-Boger, Improving Your Visual Aids, Preparation, Presentation
Question:
I'm stuck having to present some pretty bad slides.  They are too complicated and present more information than I need for my presentation.  I can't change them for a lot of reasons that I won't go into here.  I've heard that you shouldn't apologize for things like this by saying something like, "I know this is hard for you all to see," but in this case I feel like I should.  What do you recommend?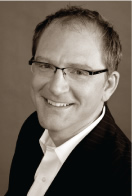 Answer:
You're not alone.  A lot of people are stuck having to present difficult, overloaded or poorly thought out slides.
You face two distinct challenges.  (1) As you prepare, you have to weed through the clutter and find the story you want to tell, and (2) you have to find a way to deliver that story – and have it make sense to your listeners – when the slide isn't giving you much help.  Here are a few recommendations.
Challenge 1: Weed through the clutter
I'm afraid I can't be of much help with this part of the dilemma, other than to encourage you to keep the big picture in mind.  Find the story you want to tell and stick with it.  You don't have to talk about all the details on the slide if they don't support your message.
Challenge 2: Help your listeners
When a busy slide comes up, your listeners' eyes will go to it and try to figure it out.  Ideally they should be able to look at the slide and get a pretty clear understanding of it.  But if the slide is too complicated, they're likely to give up.  Your job, then, is to help them through it.
Use the slide title
If the title of the slide frames your story, use it to your advantage.  "As this title says, this is the sales forecast for Q3," or "As you can see, we're looking at the new workflow for project X."
Acknowledge instead of apologize
In your question you asked if it was appropriate to apologize.  First, I don't think you're breaking any sacred rule by apologizing for a difficult slide.  But moderation is key.  If you end up apologizing too much, your efforts won't mean much.  Try shifting your thinking a bit.  Instead of apologizing for a busy slide, acknowledge it instead.  Use phrases like, "I know there's a lot on this slide. I'd like to pull your attention to the upper right corner" or "Let's focus right here," as you point to that specific area on the screen.
Use triggers
If you can, add triggers to direct attention to specific areas on the slide.  Triggers are things like arrows, circles or bold words.  Triggers tell your listeners that even though there's a lot on the slide, you're going to focus their attention on certain parts it.
Print handouts
If listeners can't see the detail on the screen, print the slide and give it to them as a handout.
In summary, you're responsible for making sure listeners understand your message.  Even when you're handed a difficult slide, do what you can to make sure that happens.
by Greg Owen-Boger, VP and Trainer at Turpin Communication