April 7, 2013 in Author, Find Your Focus Video, Greg Owen-Boger, Talent Development, Training, Video, Virtual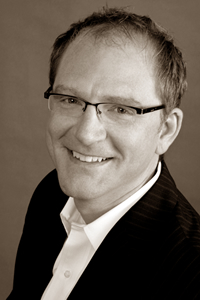 "I think your eLearning courses succeed because they have personality."
This comment was part of a conversation I was having with an L&D peer at a conference recently. I was really happy to hear it. When we were putting our eLearning courses together, we thought a lot about how we were going to engage learners in the conversation. We wanted our instructors to seem spontaneous and genuine.
I disagree with what I've been hearing on social media about how ineffective talking head video is in eLearning. The problem isn't the fact that we're seeing a person on the screen. The problem is seeing someone who's clearly uncomfortable.
So when we use talking heads in our video, we need to find a way to ensure the speaker's personality comes through.
I've been making the rounds of the workplace learning & development conferences speaking on this very topic.
Here's a link to my speaking schedule.
Turpin Communication has put together a few videos to help people learn to do this as well.
Make Your Videos Authentic
The other day I came across an article someone had posted on Facebook. It was about how small business owners should use video to market themselves. "Keep your video authentic" was the first of 5 recommendations the author made. Although the article is written to a different audience, the same thing applies to eLearning video.
So if you're thinking about producing eLearning talking head video, think about the learners' experience. No learner wants to sit through an online course with stilted, painful, inauthentic video. They want to get in, be engaged in an authentic way, learn what they need to learn, and get on with things. Let's make sure we do that.
Need help for yourself or coaching for someone else? Watch this video.
Learn more about On-camera Coaching.
By Greg Owen-Boger, VP at Turpin Communication and co-author of the upcoming book, "The Orderly Conversation"