June 10, 2013 in Author, Dale Ludwig, Introduction, Preparation, Presentation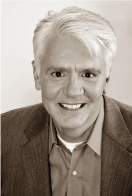 Last week I spent three hours working with a group of people just starting their careers, all in the non-profit sector. It was a real break from the usual business audience we work with in a couple ways. First, they were very young, many of them fresh out of college. So they had no problem challenging what I had to say.
Second, although their presentations were delivered to community-based organizations, their topics were very much like those we see in for-profit businesses. They focused on serving people better, being more efficient, and improving technology.
Before meeting with me, this group all took our online course. As part of that, they prepared a presentation and sent it to me. This gave me a chance to prepare feedback for them. Before I dove into their presentations last week, I asked if anyone had questions or comments about the online course.
A couple people in the group did, and it wasn't exactly the kind of feedback I was expecting. They said they found the structure we had asked them to follow, especially the introduction to their presentations, very restrictive and regimented. "I would rather just start talking with my audience when I start. I'd give them an agenda, but that's it."[Tweet "Clarity, context, and relevance are necessary for every presentation, regardless of audience."]
I probed a little and asked if the organizational structure felt like a straightjacket. "Yes," they said.
We hear that a lot from class participants. People often feel we impose a strict structure for introductions, one that cramps their style.
After working with a few introductions and talking through the nuances of each, the group last week began to see that an introduction is just a framework, a framework listeners need. Further, while the goals of every introduction are the same, presenters are free to reach those goals any way they want. So there really isn't a straightjacket, just goals to be met.
What struck me about this group of presenters is that they assumed there was a disconnect between our approach (all business) and their needs (all community-based-non-profit). What they wound up seeing was that clarity, context, and relevance are necessary components of every presentation, regardless of audience or purpose.
I'm looking forward to going back to this organization next year. It was good to work with a group of eager yet skeptical young people.
by Dale Ludwig, President & Founder of Turpin Communication and co-author of the upcoming book, "The Orderly Conversation"