April 3, 2014 in Author, Delivery, Greg Owen-Boger, Myths Debunked, Video
I'll admit it. I watch American Idol. I suppose I have a little bit of … something… in my heart for those kids. I used to be a young performer. I dreamt of stardom too.
Now that I'm older and have worked that dream out of my system, I'm far more interested in the coaching the contestants receive than the performances themselves. Last night's show, Season 13 – Top 8, was a coaching bonanza.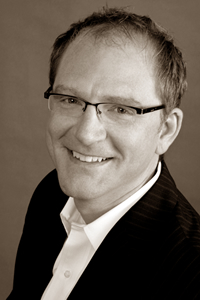 Harry Connick Jr's advice to Sam was to make a connection, look at a single person (or the camera) and connect. He's right about that. And it's good advice for business presenters too. It's not enough to say words, no matter how clear or persuasive (or pitch perfect) you are. You need to say them to someone. Make a connection. Make sure you've been heard and understood.
Immediately following Harry's advice, Keith Urban told Sam, "There's no soul in perfection." He wants Sam to let loose, get a little dirty, rough it up. The same is true for business presenters.
[Tweet ""There is no soul in perfection" @KeithUrban #deep"]
We've posted a lot about the downside to striving for presentation perfection. It puts too much pressure on you and it takes you out of the moment. You can't be "in" a conversation and reciting what you've rehearsed at the same time. It just doesn't work. A presentation audience wants to feel as if the words are coming out of your mouth for the first time. They want to feel as if they can add to the conversation rather than observe as you talk.
That's not to say that you shouldn't be prepared. You should be. But you also need to react in the moment to what's happening around you. Let the conversation get a little messy. Rough it up. Make a connection. That's when the heart and soul of a business presentation shines.
Here are some other posts that talk about perfection, nervousness created by the desire for perfection, and the downside to practicing too much.
Practice Makes Perfect… or not.
Dealing with Presentation Nerves
Presentation Myth: I have been told to Practice Practice Practice. What do you think?
by Greg Owen-Boger, VP at Turpin Communication and co-author of the upcoming book, "The Orderly Conversation"