June 4, 2014 in Author, Dale Ludwig, Delivery, Preparation, Presentation, The Orderly Conversation
Greg and I had a meeting with our publisher and book designer yesterday. We're getting very close to finalizing every image, sidebar, and pull quote (before we began this process, I had no idea what a pull quote was). We also talked about the back cover of the book. Along with the text included there, we're including this image.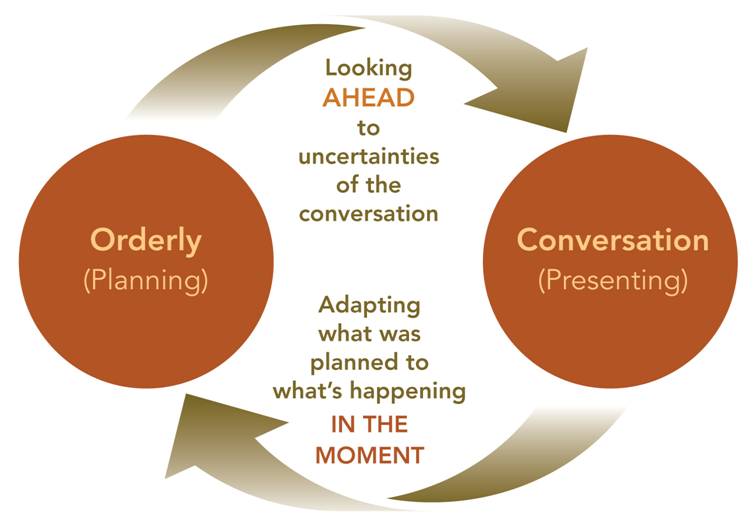 This image does a good job illustrating one of the core principles of The Orderly Conversation. The work you do in advance, during the planning stage, should bring order to the conversation you anticipate. It's all about looking forward. Once the presentation begins, though, the plan must serve the conversation that's actually taking place. That means bringing something created in the past into the present.
The challenge presenters face is balancing the two. Too much attention paid to the plan leads to stilted, scripted delivery. Too much attention on the conversation leads to a loss of order and focus. Successful presenters manage this process by staying fully engaged in the conversation and trusting the plan to keep it on track.
During your next presentation, keep the balance between these two goals in mind.
by Dale Ludwig, President & Founder of Turpin Communication and co-author of the upcoming book, "The Orderly Conversation"