March 23, 2010 in Author, Delivering Your Presentation, Delivery, FAQs, Greg Owen-Boger, Introduction, Organizing Your Content, Presentation, Video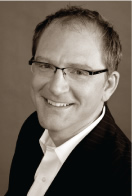 Have you ever asked a question at the beginning of a presentation and gotten nothing back from your audience?  Awkward, huh?  This comes up often in our presentation skills workshops.  Greg Owen-Boger, VP and Trainer at Turpin Communication, addresses this issue in today's video blog.
QUESTION:
I like to start things off by asking a bunch of questions.  Sometimes this works, but sometimes people just stare at me and don't want to participate.  How can I avoid this awkward feeling?