February 5, 2013 in Author, Dale Ludwig, Posts for Buyers, Presentation, Training
Part 1, Part 3, Part 4, Part 5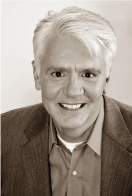 This is the second in a series of five blog posts focusing on the distinction between the academic approach to public speaking and the skill-building approach business presenters need. My goal is not to take issue with the teaching that takes place in university classrooms. Rather, I'm arguing against the application of that methodology—or parts of it—in the corporate training room.
This post will focus on the most fundamental question involved: what is your workshop training you to do?
If the training you receive applies the Public Speaking 101 approach, you are being taught to deliver a speech. A speechmaking approach is built on assumptions and goals that are unique to that particular type of communication.
Speeches are meticulously prepared, often scripted.
The delivery of a speech is a type of performance, one that has probably been rehearsed.
No matter what type of speech you're delivering this process is the same. Whether you're a president delivering a State of the Union address, a speaker at a TED conference, a motivational speaker paid to inspire, or a student working for a good grade in 101, your job is to nail down your message and deliver it with the control and finesse of an actor. In this way, a speech is a type of performance.
Speechmakers succeed when everyone in the room is drawn in, when the audience responds to the message and the messenger.
Business presentations are a fundamentally different process, not simply because they may involve smaller audiences or focus on mundane topics. The difference between a speech and a presentation is in the nature of the connection between speaker and audience. At its core, a business presentation is a conversation, a process in which presenter and audience are engaged in a give and take. No matter what the goal may be—gaining buy in, selling something, sharing information—presenters and their audiences work together. If presenters approach a presentation as a performance, this process can't take place.
Presenters succeed when their message is an appropriate response to the here and now of the audience.
This distinction affects the way your presentations are prepared, how visuals are used to support them, what effective delivery looks and feels like, and how interactions are encouraged and controlled. If your presentation skills training ignores these differences, you're getting the wrong set of tools.
In the next post I'll discuss the non-performance tools you need to engage your audiences in the conversation.
Part 1, Part 3, Part 4, Part 5
by Dale Ludwig, President and Trainer at Turpin Communication