March 12, 2013 in Author, Dale Ludwig, Delivery, Posts for Buyers, Presentation, Training
Part 1, Part 2, Part 3, Part 5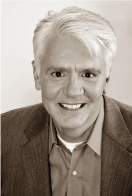 This is the fourth in a series of five blog posts focusing on the skill-building approach business presenters need.
As I said in the first post of this series, if you find yourself in a presentation skills workshop where you are not working on preparing and delivering a real-life presentation, pack up your things and leave the class. I feel comfortable making this assertion because improving your skills as a business presenter is all about nuance and flexibility. Neither can be fully appreciated unless you're working with content that's real to you.
When I was teaching Public Speaking 101 to college students I was frustrated by the fact that my job was to teach students about public speaking, not developing their skills in public speaking. Granted speeches were delivered in class, but they were almost always merely another academic exercise for the students. For the most part, they didn't care all that much about the topic they spoke about. They were interested in getting a decent grade.
You certainly can't blame the students for that, but each grade had to be determined by behaviors that were objectively and fairly measured. This leads to standardization, prescriptive delivery, and speeches that very rarely had a demonstrable effect on audience or speaker alike.
Business presenters need something very different than that.
When you deliver a presentation, you're doing something that is very much a part of your job. Your audience is equally invested in the presentation and its outcomes because it's their job to be that way. What needs to happen during a presentation skills workshop, then, must recreate that environment as fully as possible. That begins, of course, with the topic of the presentation each person is working on.
When training opens up to an examination of real-life topics and audiences, the workshop can focus on subtleties like these.
When you prepare your presentations, are you able to focus on the audience's need to understand what you're presenting or are you simply focused on the information itself? Focusing on audience understanding is not intuitive for most presenters because it requires a hard look at familiar content from another's perspective. That's a necessary, but not always easy process.
Another issue concerning preparation: do you tend to over-prepare because you're after absolute accuracy or do you tend to under-prepare because you understand the content so well? Understanding and adapting to what comes naturally to you is crucial for improvement.
During delivery, how does your familiarity with your content affect your ability to explain it to someone else? Do you go too quickly, making too many assumptions? Do you go into more detail that anyone needs? Are you able to adjust to the level of knowledge or interest of audience members? These questions can only be answered through practice and feedback using real-life content during the training process.
These are some of the issues that need to be surfaced during your training.
In the final post in this series, I'll discuss how the coaching you receive during your training must focus on what you bring into the class as much as what you take away from it.
Part 1, Part 2, Part 3, Part 5
by Dale Ludwig, President and Trainer at Turpin Communication