May 21, 2012 in Author, Dale Ludwig, Delivery, Facilitation, FAQs, Myths Debunked, Preparation, Training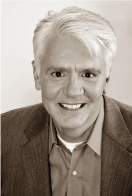 This is a follow up to a post I wrote earlier this year entitled "Do you really expect me to respond to that?" In that entry I wrote about how the opening of your presentation or training session should not rely on really obvious rhetorical questions or shallow attempts to get the audience excited about your topic. My point was that your job at the front of the room is to set the right tone and communicate context for what's to come. And that requires respecting the effort you expect the audience to make. Too often, though, people assume that they need to disguise the work to be done as something that is fun.
Presenters—and especially trainers—should never assume that the audience expects the presentation or the training session to be fun. It is, after all, work. It is work to pay attention, to process information and to learn new things. All of that can happen while people are having a good time, but it will not happen just because the person at the front of the room has decided that it's time for an energizer, an exercise of dubious quality, or, worst of all, a joke or a cartoon.
Don't get me wrong. I have nothing against fun. But it needs to happen as the work is being done. That means it should have one of these two qualities. First, it can be an unplanned, unforced response to what's happening in the room. Second, it can be an exercise that is absolutely relevant and necessary that also happens to be fun. In other words, the fun should be a reaction to what's happening, not an agenda point.
So the next time you're presenting to or facilitating a group of people remember that the best way to make them happy is to make the process—the work they're doing for you—as relevant and easy as possible. If the time they spend with you is well spent, they will walk away happy that they were there.
by Dale Ludwig, President and Trainer at Turpin Communication