January 30, 2012 in Author, Delivery, Greg Owen-Boger, Myths Debunked, Posts for Buyers, Preparation, Training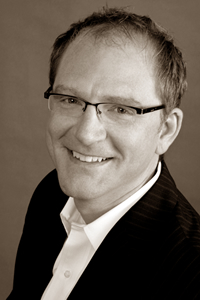 Recently I had a lively phone call with a potential client. It was clear that he had done his homework and had some pretty tough questions for me and the other presentation skills training vendors he was looking at.
Here's my favorite: "What's the biggest barrier you face when working with people in your workshops?"
I love this question. First, it forces me (and our competitors) to acknowledge the reality that training isn't always easy and that challenges do exist. Second, it shows me that he's not just checking training off his list. He's truly interested in finding a partner he can trust to bring about long-term behavior change.
Answer this question right, I thought to myself, and we'll be his vendor of choice.
My answer came rather easily because it's something we talk about a lot around our office.
The biggest barrier when working with business presenters is dealing with all the baggage they carry around with them.
Here's what I mean.
Most business presenters endured Public Speaking 101 back in college.
Always start with an outline.
Vary your intonation to be more interesting.
Nervousness should be avoided, so look at peoples' foreheads, not in the eye.
Some have lived through ineffective rules-based corporate training.
"You need to hold your hands like this."
"You should pinch your fingers together so that you won't be nervous."
"Never ever put your hands in your pockets."
"Never ever turn your back to your audience."
"Always stand to the right of the screen."
"Never look at your slides."
"You need to look them in the eye for at least 3 seconds."
Many have been given feedback by their managers.
"Present more like Sam. He's dynamic and funny."
"You sound like you don't know what you're talking about."
"You need to smile more."
"You move your hands too much."
"You don't move your hands enough."
"Speed up."
"Slow down."
"You stood in the light of the projector. Never do that."
All of these experiences – the rules, the bits of bad advice– pile up and become their baggage, their barriers to learning. These presenters can't possibly be effective and confident because of it.
So, what's the solution?
The bulk of what we do in our workshops is to give people permission to let go of the baggage so they can settle into the conversation.
We call it: Find your focus. Be yourself. Only better. We've blogged about this before, but here's what we mean.
Find your focus means to settle your racing mind and be present. Engage your audience here and now. Don't think ahead, and don't beat yourself up for what you just said.
Be yourself means to stop trying to emulate someone else. Just be you.
Only better means that once you are engaged and comfortable, you will be able to manage the challenges of presenting. You'll be able to read the non-verbal cues from your audience. You'll know when you've said enough and it's time to move on. You'll know if you need to slow down. You'll recognize that you've walked into the light of the projector and need to move out of it. You'll be self aware and in control.
This process helps people let go of the baggage, and it makes all the difference.
If you're a workplace learning professional, what barriers to learning do you see?
by Greg Owen-Boger, VP and Trainer at Turpin Communication