August 3, 2010 in Author, Delivery, Greg Owen-Boger, Preparation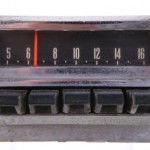 Ever listen to an AM radio program while you're driving?  If so, you know how static can make it difficult to hear the program.  No matter how much you try to tune in (either by listening more intently or adjusting the dial) there are times when you just can't hear or understand what's being said.  So, you do one of three things:
zone out
grab the bits you CAN hear
change the dial
It's frustrating when this happens.  You're being made to work too hard to understand, so you give up.
This metaphor can be applied to presentations.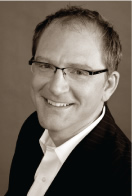 If you've been in a workshop with me in the last few years, chances are good this concept isn't new to you.
Think back to a recent presentation or training session you delivered. Were people tuned into you?
Yes?  Good job.
No?  Or not sure?  Ask yourself these questions:
Was I unintentionally causing static?
Did I make my listeners work too hard so they tuned me out?
Static – or what others might call distractions – can creep into presentations in a lot of ways.  Here are some of them:
Behavior during delivery:
Not pausing between thoughts can make you seem frenzied.
Pacing or wandering about the room for no reason can make you seem unfocused.
Saying too many "ums" or "uhs."  (Read this post to see what we say about this, it may NOT be a static problem.)
Poor eye contact (bouncing quickly from person to person or looking through or over people) can make you appear disengaged or nervous.
Fidgeting with a pen, ring or remote can make you look uncomfortable.
Speaking with low volume or in monotone can make you seem timid.
Ineffective preparation:
Creating visual aids that are disorganized can make you appear unprofessional.
Designing visual aids with lots of animation or wild colors can make you appear juvenile.
Cluttering up your slides with too much information can confuse listeners.
All of these things can distract listeners and make them tune you out.
It's your responsibility as the speaker to help listeners stay tuned in.
Having said something, doesn't mean that it's been heard and understood.  As presenter, you need to take responsibility for making sure that both things happen.
So, what are the ways to eliminate static?
First, you need to be aware of your listeners' response to you.  You need to actually see and take mental note of how tuned in they are.  Look for their reactions, and respond accordingly just as you would in everyday conversation.
Second, if you notice that they are tuning out, help them tune back in.  You can:
Adjust your behaviors:
Pause longer and more often than you're accustomed to.
Move with purpose, and when you get to your destination (screen, laptop, closer to a single individual) stay there longer than you naturally would.
Put down the pen or anything else that might cause you to fidget.
Increase your volume.
Tune into them:
Establish better eye contact and stay with the person through the end of a thought before moving on.
Get them talking by asking for feedback on your topic.  Rhetorical questions are not what I'm talking about here; ask genuine questions and look for thoughtful answers.
Ah… that sounds better.  What a relief.
Let's go back to the scenario in the car.  You're driving along listening to the AM radio show, and all of a sudden everything is clear with no static at all.  What a relief.  You can finally hear and understand what's being said.
Work to be that clear every time you present.
by Greg Owen-Boger, VP and Trainer at Turpin Communication