June 25, 2012 in Author, Delivery, Greg Owen-Boger, Preparation, Presentation
Last week I had the pleasure of attending a workshop on QR codes (among other social media things) at a session hosted by the Chicagoland Chapter ASTD. It was led by Larry Straining, founder of Larry's Training, and author of the book, " 111 Creative Ways to use QR Codes."
I've used QR codes for a handful of things, but it never occurred to me that they might be useful for Turpin's clients and their presentations.
There's been a lot of discussion recently with some of our larger clients about trimming back the amount of information on their employees' slides and leave-behind documents. We wholeheartedly agree, as long as the slide/handout doesn't lose meaning or cause confusion for the presenter or listener. The problem with this approach, though, is that sometimes audience members need to be able to access back-up information later.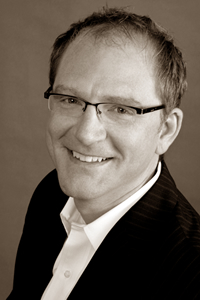 Ding. Ding. Ding.
Why not make that back-up info available and accessible through a QR code? Less paper, more easily accessible information. That seems like a win-win.
Here's how it would work. As you prepare your presentation, collect whatever data you need to support your points. Put the detail into a separate document, then create slides that are lean and give you just enough reminder of what you want to say. Upload your support document to a service such as YouSendIt, and create a QR code to link to it. Then copy/paste the QR code onto the slide.
Viola! You have an instant appendix available to your listeners long after you've left the conference room. All they have to do is scan the code with their mobile device.
How have you used QR codes?
By Greg Owen-Boger, VP and Trainer at Turpin Communication