April 1, 2014 in Author, Dale Ludwig, Delivery, Introduction, Meetings, Presentation, Training
The article we shared on Facebook last week, Do you really expect me to respond to that?, sparked a question from Barbara.
Hey Dale, could we have a post soon on questions that aren't manipulative? That is, how/when to place a question that helps you gauge your audience and gather information? For example, "How many of you switched to the new software at least a year ago? Within the last six months? Haven't switched yet?" I can see that the information could be useful to the presenter in tailoring their talking points, but I can also see it as kind of annoying. So, best practices?
Barbara's question is a good one for anyone who has ever gathered—or attempted to gather—information from audience members during a presentation or training session. As she points out, learning more about your audience's knowledge or perspective really does help you tailor the information you're delivering to their needs.
The challenge is to gather information in a way that doesn't squander the audience's good will.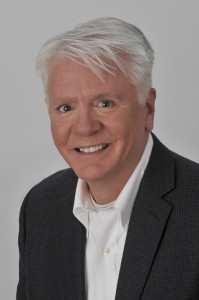 Before I list a few best practices for this type of interaction, let me emphasize the fundamental issue involved: when you ask your audience to take an active role in the conversation, by answering a question or participating in a discussion, you are asking them to do you a favor.
In some situations, you are also asking them to take a risk. For example, "How many of you are struggling with the new software?" may be a question people may not want to respond to in public. They may fear they are the only person struggling or maybe they have been avoiding the new software for months and would rather not admit it.
Gathering information, then, needs to be managed in a way that makes the audience feel they are participating in a safe, necessary, and fruitful discussion. They need to believe you have done your homework, there is a reason they should respond, and you respect their time and effort.
Here are a few things to keep in mind.
Earn the right to ask for participation. As I said in my previous post, don't begin with a question. Create context and establish the right tone first.
Explain why you need information from them. Will it make the conversation better? More efficient? Quicker?
Acknowledge that by responding to you, the group is helping you do your job. Just because they came to the meeting doesn't mean they are ready to respond to your questions. Make it easy for them and be genuinely appreciative.
Don't condescend. If all you're doing is fishing for the "right" answer to a question, you're misusing the interactive process and treating adults like children. This often happens during training sessions. The questions you ask should not feel like a test. Instead, they should lead to deeper understanding. For example, instead of saying, "Okay, so we've gone over the four steps necessary for this process to work. Who can remind the group what they are?" it's better to say, "Does everyone feel comfortable with these four steps? If so, we'll move on. If not, how can I help you be more comfortable?"
Finally, and perhaps most importantly, use the information you gather to shape the rest of the conversation. If you don't, you're not only wasting an opportunity, but you're also disrespecting the effort the audience made to participate.
by Dale Ludwig, President & Founder of Turpin Communication and co-author of the upcoming book, "The Orderly Conversation"