May 12, 2015 in Author, Dale Ludwig, Delivery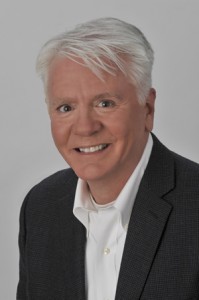 As you probably know, we believe that eye contact is one of the most powerful tools a business presenter has. During an interactive presentation—or even during a meeting—eye contact with the others in the room helps you engage, gives you control over the process, and brings everyone into the conversation. When you're responding to a question or comment from someone in the room, we also recommend that you direct your eye contact to everyone. This technique helps you maintain control and keep the needs of the group in mind. [Tweet "We believe eye contact is one of the most powerful tools a business presenter has."]
Because eye contact is such a key skill, I was fascinated by an NPR story the other day. It seems that the Minnesota State Senate forbids members from looking at their peers during debate. They must, instead, direct all of their remarks to the Senate President, the person at the front of the room.
What's behind this rule? These Minnesotans understand the power of eye contact. [Tweet "These Minnesotans understand the power of eye contact."]
It all has to do with keeping things orderly. Without receiving eye contact from the speaker, senators are encouraged to focus on the content of what is being discussed. The goal is to eliminate the nasty attacks and rancorous behavior that can occur when things get too personal. (If you've ever seen British Parliament members hurl insults at each other from across the room, you know how personal these debates can be when people are facing each other.) By following the eye contact rule, senators have an easier time staying focused on the message, not the person delivering it.
I don't recommend following the Senate's rule during your presentations. But understanding how far senators are willing to go to keep their debates on track is a testament to how powerful a tool solid eye contact can be.
by Dale Ludwig, President & Founder of Turpin Communication and co-author of the book, "The Orderly Conversation"