February 1, 2016 in Barbara Egel, Delivery, Facilitation, Meetings, Myths Debunked, Presentation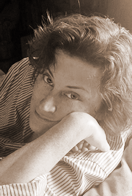 The January/February issue of Scientific American MIND (may require a subscription) has a whole spread (pp 8-9) on eye contact: how long is effective, how it affects us physiologically, and how it works in conversation. I'm happy to report that the science backs up what we at Turpin Communication have been teaching for years in our presentation skills workshops. Scientist Alan Johnson notes, "Gaze conveys that you are an object of interest, and interest is linked to intention." Can you see how this kind of interest draws your audience into participating in your presentation? And can you see why tips like, "look at the tops of their heads," is not nearly as effective? 
Engagement with your audience is the key factor in ensuring that they trust you, that they pay attention, and that you pick up signals when they are confused, questioning, or enthusiastic. Tom Foulsham, another of the scientists cited, talks about "this kind of dance people do" as they exchange eye contact in conversations. I would extend that metaphor to say that if you are the presenter, you are the lead dancer, and the more deftly you manage the conversation through eye contact, the more your audience will follow your lead. 
Check out what Dale Ludwig, Turpin's President and Founder, and the Minnesota State Senate have to say about eye contact.
By Barbara Egel, Presentation Coach at Turpin Communication and editor of "The Orderly Conversation."