October 14, 2013 in News, Talent Development
FOR IMMEDIATE RELEASE
News Release – PDF
Media Contact:
Dale Ludwig, President & Founder
773-445-8855
dale@turpincommunication.com
www.turpincommunication.com
Turpin Communication's VP Elected President-Elect Chicagoland ASTD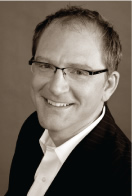 Chicago, IL – October 14, 2013 – The Chicagoland Chapter of the American Society of Training & Development (CCASTD) has announced the 2014 Board of Directors. Among the winners of the election is Greg Owen-Boger, Turpin Communication's VP, who has been named the new President-Elect.
The presidential track at CCASTD is a three-year commitment starting with President-Elect, followed by the presidential year and finally Past President. The primary role of the President-Elect is to support the Board President's initiatives and to prepare for the presidential year.
"I'm looking forward to supporting Joe Tota (2014 President) as he leads the organization through these challenging times. We envision a future of growth and value-added services for our membership," said Greg Owen-Boger.
Complete Election Results
President…………………. Joe Tota (Associate Principal, Caveo Learning)
President-Elect………….. Greg Owen-Boger (VP, Turpin Communication)
VP of Marketing………….. Adam Kirby (Director of Client Communications, Plan A Public Relations)
VP of Programming…….. Andrew Frank (Consultant, The CARA Group)
VP of Membership………. Helen Gomez (Sr. Training Specialist, Liberty Mutual)
VP of Finance…………….. Matt Elwell (President & CEO, ComedySportz Chicago)
The Chicagoland Chapter of ASTD (CCASTD) was founded in 1943 and is one of the largest and oldest ASTD chapters in the country. While there are chapters in every state, CCASTD is proud to be one of the Top 10 chapters in the nation. Today, membership includes hundreds of workplace learning and performance professionals working and serving in the greater Chicago metropolitan area. CCASTD provides its members with a forum for the exchange of professional development opportunities and resources as they strive to improve workplace learning and performance. www.ccastd.org
About Greg Owen-Boger
Greg Owen-Boger has been with Turpin Communication, a presentation and facilitation skills training company, since 1995, first as a cameraman, then instructor, account manager and now Vice President. Schooled in management and the performing arts, Greg brings a diverse set of skills and experience to the organization. As a facilitator, Greg delivers live workshops and is one of the instructors in Turpin Communication's online courses. Greg is also an account manager and has taken the lead in the design and development of Turpin's eLearning courses. About that hyphen in his last name, it goes back to his years in theatre when he was ill-advised to lose his last name and use his middle name instead. He inserted the hyphen when he left acting, mostly because without it the Social Security Administration was confused.
He is the co-author of the upcoming book The Orderly Conversation: Business Presentations Redefined. He also is one of many industry thought leaders who contributed to the recently published book Master Presenter: Lessons from the World's Top Experts on Becoming a More Influential Speaker.