February 20, 2013 in Author, Dale Ludwig, Delivery, Posts for Buyers, Presentation, Training
Part 1, Part 2, Part 4, Part 5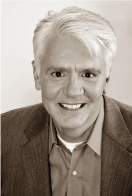 This is the third in a series of five blog posts focusing on the distinction between the academic approach to public speaking and the skill-building approach business presenters need. My goal with this series is to talk about why the application of Public Speaking 101 approaches in the corporate training room fails to meet the needs of business presenters.
This post will focus on what are traditionally called "delivery skills." These are the physical and vocal skills you use to communicate in every face-to-face interaction. If you approach your presentation as a performance instead of a conversation (as I discussed in my last post), your focus will be on how these skills look and sound to your audience. The success of a performance of a speech involves, for example, establishing eye contact with your audience to appear trustworthy, pausing to emphasize your points, controlling gestures to appear professional, and bringing enthusiasm to your voice.
What's missing with that approach is consideration of what these skills do for you, the presenter. Let's look at eye contact and pausing. During our workshops we talk about these skills as engagement skills. When they are used well, they help presenters relax, focus, and bring their listeners into the conversation.
The use of these skills, in other words, is about much more than simply how they make you look and sound. They are essential for the conversation. Through their application you are able to keep your thoughts and focus in the here and now. If you're only thinking about how these skills appear to others, it takes you out of the moment and turns your focus inward. This weakens your connection to listeners and turns the conversation into a performance.
For most people, after you're engaged in the conversation, your other delivery skills take care of themselves. Gestures occur naturally and vocal enthusiasm is appropriate and genuine. So rather than thinking of these skills as the polish you apply to performance, think of them as the welcome result of being engaged in the conversation.
In the next post I'll talk about the need to bring real-life presentations into training.
Part 1, Part 2, Part 4, Part 5
by Dale Ludwig, President and Trainer at Turpin Communication