February 20, 2012 in Author, Delivering Your Presentation, Delivery, Engaging Listeners, FAQs, Greg Owen-Boger, Managing the Orderly Conversation, Myths Debunked, Practice Does Not Make Perfect, Preparation, Presentation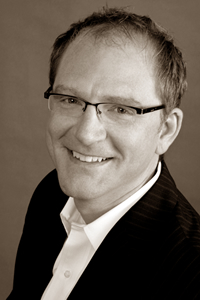 Q: I deliver the same information over and over. I know that I sound scripted, but I don't know what to do about it. Any ideas?
A: I can relate. I used to be an actor. I toured one show – playing the same character – for a year and a half. Talk about saying the same thing repeatedly!
I continue to face this same issue as a trainer, although it requires an entirely different set of skills to sound spontaneous in the classroom than it did on stage.
There are two important things to keep in mind.
1) Presenters should not be scripted because presentations are not theatre. They are "Orderly Conversations" that need to be initiated and managed, not recited or performed.
2) Each audience is a unique group. While your content may be the same, your audience members aren't. They each have a different set of assumptions and experiences as well as varying degrees of understanding of your topic. This means that you need to make sure you're explaining concepts to each group in a fresh way. One that meets their needs, not the needs of last week's group.
Here are a few ideas to help you keep things fresh and specific for each group:
Get them talking. Ask them about their experiences with your topic, positive or negative. Ask them about their level of interest. I speak at conferences quite a bit and I have no way of knowing beforehand who's going to be in the audience. This technique helps me get a better understanding of where their interests lie so I can put more emphasis on them during the presentation. Sometimes I even ask them what order they'd like me to go in.
Actively look for peoples' reactions to what you're saying. When you do this, you'll respond naturally just as you do in everyday conversation.
Encourage people to ask you questions throughout the presentation. Since you can't predict what questions they'll ask (or how the question will be phrased), you'll be forced to explain ideas in a new way to meet the questioner's unique point of view.
Reorder your slides so that you don't know for sure what slide is next. This won't work for everyone, but if you're brave enough to try it, you'll appreciate how well it keeps you on your toes.
Try one or more of these ideas, you'll be surprised how fresh your presentation sounds and feels. The added bonus for you is that you won't be bored.
What other ideas do you have for keeping stale content fresh?
by Greg Owen-Boger, VP and Trainer at Turpin Communication