Your Employees Are Your Organization's Brand:
Are They Communicating What You Want?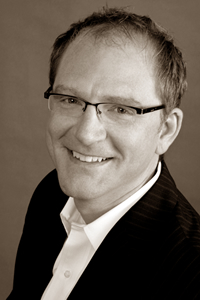 Audience: Teams and employees who need a clearer understanding of their role in supporting an organization's brand
Speaker: Greg Owen-Boger, VP Turpin Communication
Duration: 60 – 120 minutes
You've worked hard to establish your organization's brand. Do your employees understand that they are stewards of the organization's identity? Do they know why this is important?
We all communicate in public and in private. Sometimes those discussions, presentations, sales conversations, meetings and even email exchanges go well. Other times? Not so much.
When time is tight and the pressure is on, it's easy to cut corners, assume too much, cause confusion or worse: come across as curt or uncaring. In everyday situations, the cost to your organization can be large. Even more so when the stakes are high. In this facilitated discussion, we'll explore ways group communication can support a brand – or not.
At the heart of this session is the notion that business communications, which can take the form of presentations, meetings, one-on-one conversations, phone calls and email, are all Orderly Conversations, a type of communication that combines a carefully organized message with flexible, spontaneous delivery. However, presenting information in a logical manner is only half of the equation. One must also listen fearlessly to the other people involved.
This is not a session about tips and tricks. Instead, it's a serious, big-picture look at communication and how it affects a brand's identity. It's about the skills and techniques you use to engage people in the conversation and move business forward in a positive way.
We'll explore:
Your organization's brand identity, and make sure that everyone is in alignment with it
Each person's responsibility for being the "face" of your organization
Engagement, thinking on your feet, and managing a genuine Orderly Conversation
Techniques to frame each interaction in a logical way
Your Default Approach and what it means to prepare to be spontaneous
Skills for encouraging participation in the conversation while controlling the message
Ways to apply these concepts to verbal and written communication
Contact us at
engage@theorderlyconversation.com or call 773-239-2523 if you're interested in learning more.