Learner Engagement in the Virtual Classroom
Stakeholder Collaboration is Key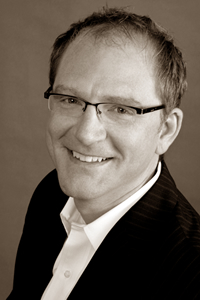 Audience: Virtual trainers
Speaker: Greg Owen-Boger, VP Turpin Communication and Dana Peters, CEO Mondo Learning Solutions
Duration: 60 – 90 minutes
Learning and development professionals spend countless hours contemplating the following question: How can we increase the level of learner engagement in our virtual instructor-led training classes?
The driving force behind this question is that everyone involved wants to be part of a live online session that is relevant, interesting, productive, and purposeful. The solution isn't simply to improve our own skills, but to also influence and coach the other stakeholders contributing to the session.
Participants will leave this session able to:
Identify the roles and respect differing perspectives of all the stakeholders including the facilitator, moderator/host, instructional designer, graphic designer, and learner.

Explain the difference between being engaging and being an engaged communicator (and why it matters to the learners' experience).

Create materials specifically for virtual delivery as well as learning virtually.

Coach each stakeholder to build on their inherent strengths as they contribute to the success of the learning project.
This session is led by two presenters, one coming to the table from Turpin Communication, the other from the virtual instructor-led training arena from Mondo Learning Solutions. By blending the differing vantage points, we offer a comprehensive approach and perspective to the virtual classroom environment. May be delivered live or online.
Contact us at
engage@theorderlyconversation.com or call 773-239-2523 if you're interested in learning more.