May 7, 2012 in Author, Dale Ludwig, Delivery, Facilitation, Greg Owen-Boger, Preparation, Training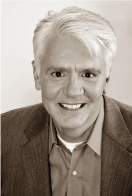 Last week, Greg and I were teaching a workshop for a group of Subject Matter Experts getting ready to deliver training to people new in their roles. It's one of my favorite types of classes to teach because the challenges for an SME/trainer are so clear.
During the last segment of the workshop we were practicing how to set up the exercises that are part of the training the SMEs are delivering. These exercises were relatively simple things: round table discussions about a particular topic or maybe practice applying new information in a real-world situation. Pretty typical stuff.
One of the main points that Greg and I were trying to get across is that trainers have to be very clear and specific when telling learners what to do during an exercise. Something as simple as "Group 2 should work with Group 1 on this exercise" can cause a major disruption when people stand up and struggle to figure out where they should go, what they should take with them, how long they should work and what their goal should be.
Then Greg said something that I thought was really insightful. He said,
When I was fresh out of school, I directed children's theatre. The type of theatre where the kids are the actors. When I was giving directions I was taught to say, "All right now, everyone look at me. (pause and wait until they do) Now, when I say 'go' and not before, I want all the boys to go over by the piano and stand in a group facing me. (pause to let that sink in.) All of the girls should go over to the table and stand in a group facing me. (pause to let that sink in) OK… go."
Greg acknowledged that the SMEs weren't teaching children, of course, but the same level of clarity about what people should do and when they should do it can be applied in every training situation.
The take away was the SMEs should always anticipate confusion and do their best to avoid it by:
Standing still when delivering directions because it's easier to get and keep every person's attention that way.
Delivering directions before asking learners to do anything. If you're asking people to move across the room, don't get them on their feet and expect them to stay focused on what you're saying.
Keeping in mind that adults are out of practice when following very simple directions, especially when they're in groups. Kids, because they do it every day in school, are much better at it. Adults require more patience.
So the next time you're setting up an exercise or asking a group of people to carry out a simple task, borrow some of the techniques that people working with children use all the time.
by Dale Ludwig, President and Trainer at Turpin Communication