January 23, 2012 in Author, Dale Ludwig, Delivering Your Presentation, Delivery, FAQs, Handling Questions, Managing the Orderly Conversation, Myths Debunked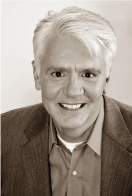 "I like to ask people to hold their questions until the end of my presentation. I don't like being interrupted, and waiting until I'm finished to answer questions just feels more efficient. What do you think?"
You should probably get used to interruptions and give up delaying them.
There are really only two reasons to delay questions until the end:
When you're running out of time, and you absolutely have to finish the presentation regardless of whether you answer everyone's question, or
When there's a message-related reason to delay. A message-related reason occurs when your audience will be much better able to ask questions after they've heard a certain amount of information.
If either of these situations occur, feel free to delay questions. Just be sure to tell your audience why you're doing so.
These situations are relatively rare, though. So most of the time, you'll need to accept the interruption. Think of it as an indication that your audience is interested in what you're saying. By asking their questions, they're helping you get your message across.
Also keep in mind that what feels efficient to you may not feel efficient to your listeners. What they might be feeling is confusion or frustration because they've been asked to hold their questions.
by Dale Ludwig, President and Trainer at Turpin Communication