February 26, 2013 in Assessing Your Default, Author, Dale Ludwig, Delivering Your Presentation, Delivery, Facilitation, FAQs, Myths Debunked, Presentation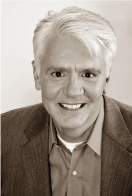 I watched the 85th annual Oscar telecast on Sunday. I usually watch the show, and this year I actually stayed awake until the end. What I like about the Oscars is not so much who wins, but what people say after they've won one. I don't know why, but there is something really enjoyable (and not necessarily in a kind way) about watching someone experience an incredible career high and immediately have to speak to an audience of millions about it.
The pleasure is greatest with the acting categories, of course, because the contrast is so great. Here are people who can deliver amazing performances on film and then struggle just like the rest of would during the acceptance speech.
For business people it reinforces just how challenging delivering a presentation actually is.
Because when you think about it, an acceptance speech—in terms of how it's prepared and delivered—is not that different than a presentation. They are both in their own ways, Orderly Conversations. I'm sure every nominee, even if they thought they had no chance of winning, had a plan. They thought about what they wanted to say and the order in which they wanted to say it. Some of them thought about the message they wanted to get across (Ben Affleck's was that when you get knocked down in life, "All that matters is that you gotta get up.")
Beyond those basics, though, there are other similarities. So here is a list of statements that are true for both the presentations you deliver and Oscar acceptance speeches.
Scripting doesn't work. The best thing about this year's show was that no one I saw pulled out a piece of paper, unfolded it, and started reading. When winners read a script like that they are never engaging or interesting.
People are nervous but they work through it. It's interesting to go back and watch the acceptance speeches online. What you notice is that almost everyone is nervous at first (usually having a hard time catching their breath and saying a lot of ums and uhs), but they pause, breathe, think, and then settle down. Adele was the only winner who never fully gained her composure during her acceptance. The good thing is that she also made fun of herself for it. Which brings me to this comparison.
When they make mistakes, they laugh at themselves and move on. What did Jennifer Lawrence say after she fell walking up the stairs? "You guys are just standing up because you feel bad that I fell." That's a perfect recovery.
Speaking quickly when you're running out of time doesn't help. Ben Affleck tried that last night before he got to the closing I quoted above (which was very well delivered). When he was speeding along he lost control and got into trouble with his "marriage is hard work" remark.
The best ones feel spontaneous. It doesn't matter if acceptance speeches aren't perfect. Those of us in the audience don't want to see perfectly planned performances. The acceptance speech is one of the few times the public sees actors as they really are (or as close as we'll ever get to it). We want to see them in the moment, responding to what's happening in a genuine way. The same can be said for your presentations.
by Dale Ludwig, President and Trainer at Turpin Communication