August 11, 2014 in Author, Dale Ludwig, Myths Debunked, Training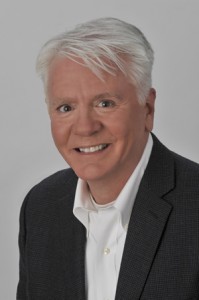 I ran across an article online by Christy O'Shoney entitled, "Baby shower games are insane: How our obsession with celebrating moms-to-be got totally out of control." As I read the article it became clear that what O'Shoney is talking about, what she describes as the recent escalation of forced fun at baby showers, is exactly the sort of thing we talk about concerning the use of pointless games and other supposedly "fun" activities in training sessions.
Here are three of the points O'Shoney made and the similarities they share with training sessions.
Childlike games are played by adult women. This is a basic point. There is a disconnect between the games played and the people playing them. If fun is to be had (and there's nothing wrong with breaking up the monotony of watching the soon-to-be-mother open gifts), why not make it age-appropriate? When I read this I thought of the ball-tossing exercise I was forced to participate in at a recent training event. As O'Shoney points out, the guests at the shower "are real adults with careers and depth of experience, yet we are determined to infantilize all of them."
Shower games insult the guests' intelligence and the prize is a candle or a crappy trinket. Since the games that are brought into training sessions are part of a serious business process, shouldn't the games, if they're used, be challenging? Shouldn't they enrich learning and be worth the investment of time and the good will of the participant? Too often they're little more than an attempt to bring variety for variety's sake. And the prizes? Do we really need a candy bar or another logo t-shirt?
I'm willing to bet that I'm not the only one with a disdain for these games. O'Shoney mentions the solidarity she often feels with other shower guests over the games they're forced to play. This happens in the training room as well. When a game is set up, there are always those who are clearly not into it. Are they party-poopers? Are they failing to live up to their training responsibilities? No, they just hate time-wasting, irrelevant forced fun.
Even if you've never been to a baby shower (and I never have), you'll enjoy O'Shoney's article. To paraphrase her final point, let's stop kidding ourselves with these games. We are grown people, and we should respect our colleagues enough not to subject them to pointless, silly games.
by Dale Ludwig, President & Founder of Turpin Communication and co-author of the book, "The Orderly Conversation"