November 4, 2010 in Author, Delivering Your Presentation, Delivery, Engaging Listeners, FAQs, Greg Owen-Boger, Myths Debunked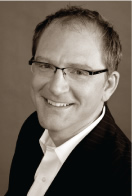 Discussions on LinkedIn often revolve around public speaking.  This one in particular caught my eye.  It was posted in the Public Speaking Network group and is about whether or not it's OK to put your hands on your hips.
The gist of the question was this:
Is it wrong for speakers to place their hands on their hips?  I believe it's a negative gesture and perhaps somewhat condescending.  Any thoughts?
Answers ranged from "yes, it's the worst thing you can do" to "who cares where you put your hands."
My response:
As a presentation/facilitation skills trainer & coach, I get questions about gestures all the time.

The answer is not so much what's "right," but what's natural for the speaker.  Manufactured gestures and stances look phony.  Audiences don't want phony.  They want real.

But how to become comfortable enough so that the real you comes out?

The solution is to engage your listeners in a thoughtful two-way conversation.  Look them in the eyes.  Look for their reactions.  Respond accordingly.   Soon enough you won't be thinking about the placement of your hands, you'll be thinking about the conversation.

All that said, there are times when certain gestures can convey the wrong thing.  Hands on hips is one of those, so is hands in pockets.  But you need to start with engagement, which will provide you with awareness so that you'll know instinctively what's appropriate and how to adapt to any given situation.

We use this slogan in our workshops and it really resonates with business people.
What are your thoughts?  Post them below.
Follow Greg on LinkedIn
Become a Fan on Facebook
by Greg Owen-Boger, VP and Trainer at Turpin Communication