January 28, 2015 in Author, Dale Ludwig, Talent Development
Earlier this month I had the pleasure of moderating a panel discussion for the Chicagoland Chapter of the Association for Talent Development (ATDChi, formerly CCASTD). The title of the panel was "Earning L&D's Seat at the Decision-Making Table." It was an impressive group of panelists and a huge topic. During the hour-long discussion we focused on many of the challenges those of us in learning and development, HR, and OD face.
Two things struck me about the conversation. The first had to do with how much we focused on communication issues. The second had to do with the fact that L&D professionals have been struggling with the seat-at-the-table issue for as long as there have been L&D professionals. And I think that's OK.
It starts with effective communication
Let's talk about the communication issues first. Whether you work within a single business or are an outside consultant to many businesses, the panel agreed that your ability to communicate relevance is essential. When we demonstrate that we understand the business and clearly communicate what we have to offer it, we earn the trust we need to succeed. Here are a few of the comments from the discussion.
"We have to speak their language and communicate the value we bring to the business. And we should be able to do that quickly. So many people in our industry simply take too long to get to the point."
"The work we do involves people and change. It's necessarily a messy and organic process. To succeed we must communicate relevance."
"We must communicate a deep understanding of the business as a whole—we need to know how it functions first-hand."
"Our seat at the table is earned with trust. If we aren't trusted, we're not at the table."
At Turpin, we talk a lot about trust. Presenters, meeting facilitators, trainers, managers, and leaders must earn the trust and good will of the people they work with. They need to understand and respect another's perspective—whether they agree with it or not. And they need to trust the "messy and organic" process of communication itself. Failure to do so erodes the foundation required for a fruitful conversation—no matter where it takes place within the business.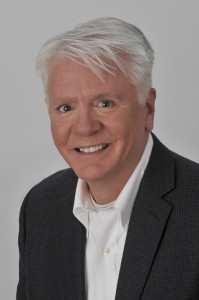 We never stop earning our seat at the table
The second thing I took away from the panel is that L&D's seemingly endless battle to earn a seat keeps us on our toes. It's like a CPG sales person who has to go before the same retail buyer month after month, each time working hard to stay relevant, adapt to the changing market, and to deliver what is needed. A good sales person works hard to remain a trusted resource, just as we should.
So maybe we should give up the assumption that earning a seat at the table (regardless of whose table it is or what decision is being made) is a goal to be achieved. Maybe it's more of a process; one that, in the long run, makes us better at our jobs.
by Dale Ludwig, President & Founder of Turpin Communication and co-author of the book, "The Orderly Conversation"