October 28, 2010 in Delivery, Greg Owen-Boger, Myths Debunked, Nervousness, Preparation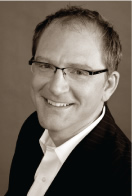 In a LinkedIn discussion recently a question came up about the most common challenges facing business presenters.
Many people claimed nervousness, lack of knowledge, unexpected questions, PowerPoint, sentence structure (?) and so on. These are challenges people face, for sure, but these simplistic responses fail to get to the heart of why presenting is so challenging for so many people.
Here's how I responded:
As a presentation skills trainer/coach, I think one of the most common challenges people face is that they prepare for a speech instead of a presentation. Speeches are scripted, rehearsed and performed. Presentations (which is what most of us deliver day-to-day) need to, of course, be organized well, but they need to be delivered in a flexible, spontaneous, conversational way.

So the challenge I see most is that people know how to prepare for a speech, but they don't know how to prepare for a presentation. This leads to anxiety, nervousness, analysis paralysis and boring, stiff, unengaging and unsuccessful presentations.

In our work, we help presenters make adjustments to how they think about the process and this makes all the difference.
Faithful readers of this blog know that we consider presentations to be Orderly Conversations. Here are some related articles:
by Greg Owen-Boger, VP and Trainer at Turpin Communication